Sunset Paddle Board Tour
Downtown Orlando's paddle board happy hour.
Slow Your Mind
This leisurely paddle board session is all about kicking back after a long day. Beach jams playing through the waterproof speaker, cold ones in the cooler, and good people to share laughs with. We can't think of a better way to end a day. Join us for a sunset paddle board tour and see for yourself.
What's Included
The basics behind your sunset paddle board tour
The Gear
Your paddleboard, paddle, and lifejacket are all provided. Your guide will also carry a cooler for your drinks and a waterproof speaker for the jams.
The Guide
Your guide is there to see everything goes smoothly. We'll go through the basics before getting on the water, and provide coaching to anyone who needs it.
The Good Times
We like to plop down on the boards, dangle our feet in the water, and drink a couple while the light fades behind the trees.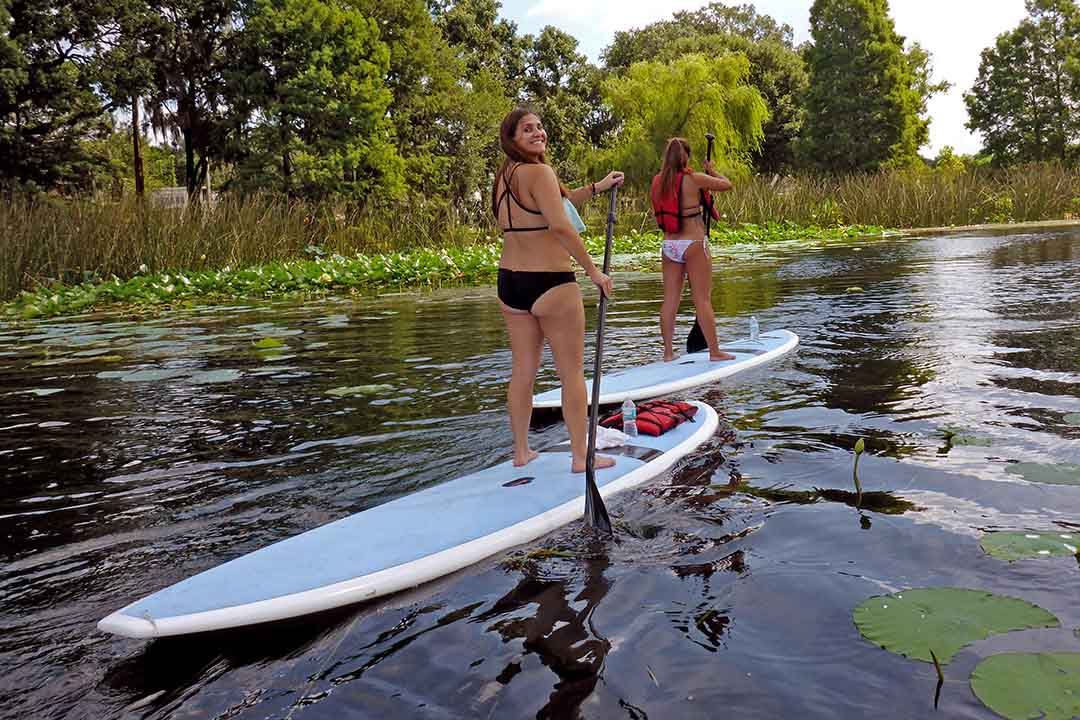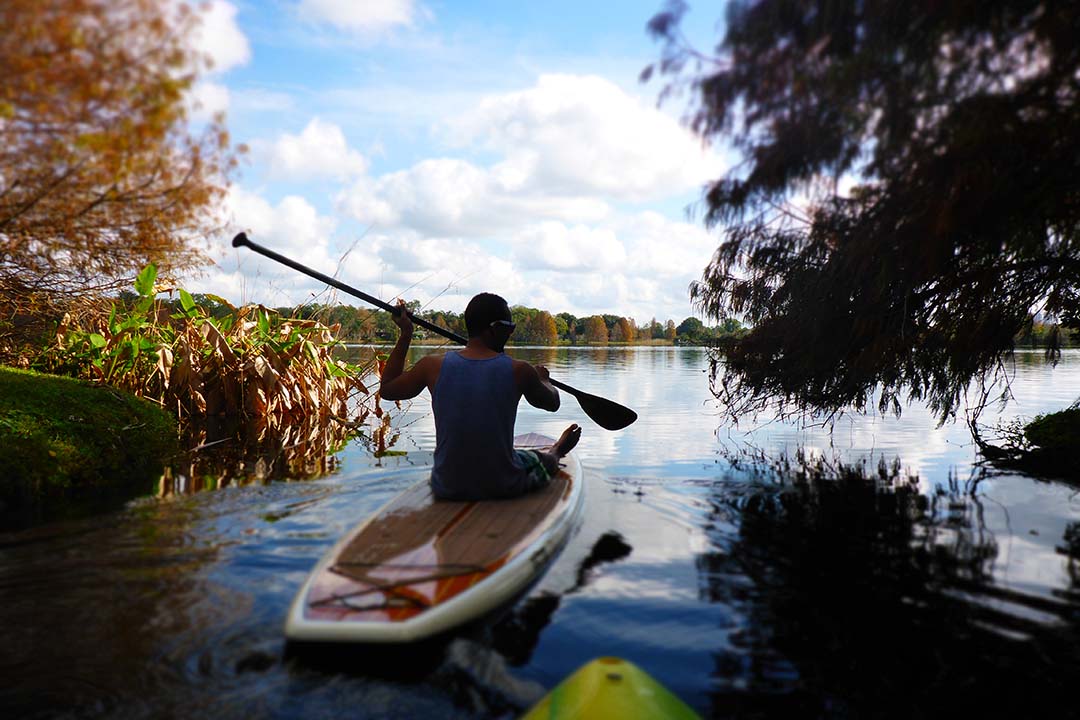 Group Sizes
To preserve the serenity of this tour, spots are limited to 7 guests. No minimum group size.
---
Departure Time
This tour's departure time relies on nature's clock. We'll start the tour about 1.5 hours before sunset.
---
Location
Meet us at Lake Ivanhoe (downtown Orlando). We prefer this lake for the low amount of boat traffic and easy launching dock. View it in Google Maps.
---
Experience Level
This tour is equally enjoyed by all skill levels. The calm water and relaxed pace of this tour makes it a great intro for first time paddleboarders.
---
Cost
$49 per person plus tax. Pricing covers all your paddleboard gear and your stellar local guide.